Resources for your Business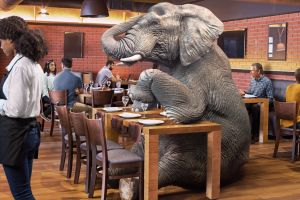 PECO Small Business Solutions can help you unlock the energy saving potential in your small business and reinvest savings in your priorities for growth. In addition to reducing energy and operating costs, PECO Small Business Solutions energy efficiency incentives can help you freshen up the look of your space and improve comfort for your customers and staff.
"As a small business owner, you need every dime you have to reinvest in your business," says Regina A. Hairston, CEO and President of the African American Chamber of Commerce of PA, NJ & DE. "If you can save money through energy efficiency—something you're already doing anyway—you should do it."
PECO makes energy efficiency upgrades affordable and hassle-free, with equipment incentives and streamlined installation. Whatever your budget or the size of your facility, PECO Small Business Solutions can help you save energy and money, so you can focus on what you do best: growing your business and strengthening your community.
Discover how energy efficiency can take your small business to the next level. Save energy, save money and gain a competitive advantage. PECO can help. Maximize your energy efficiency today by completing our Small Business Solutions form at peco.com/SmallBusiness or call 1-844-4BIZ-SAVE (1-844-424-9728).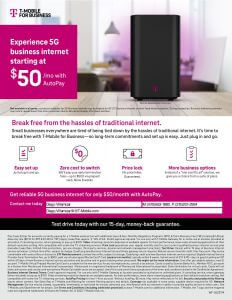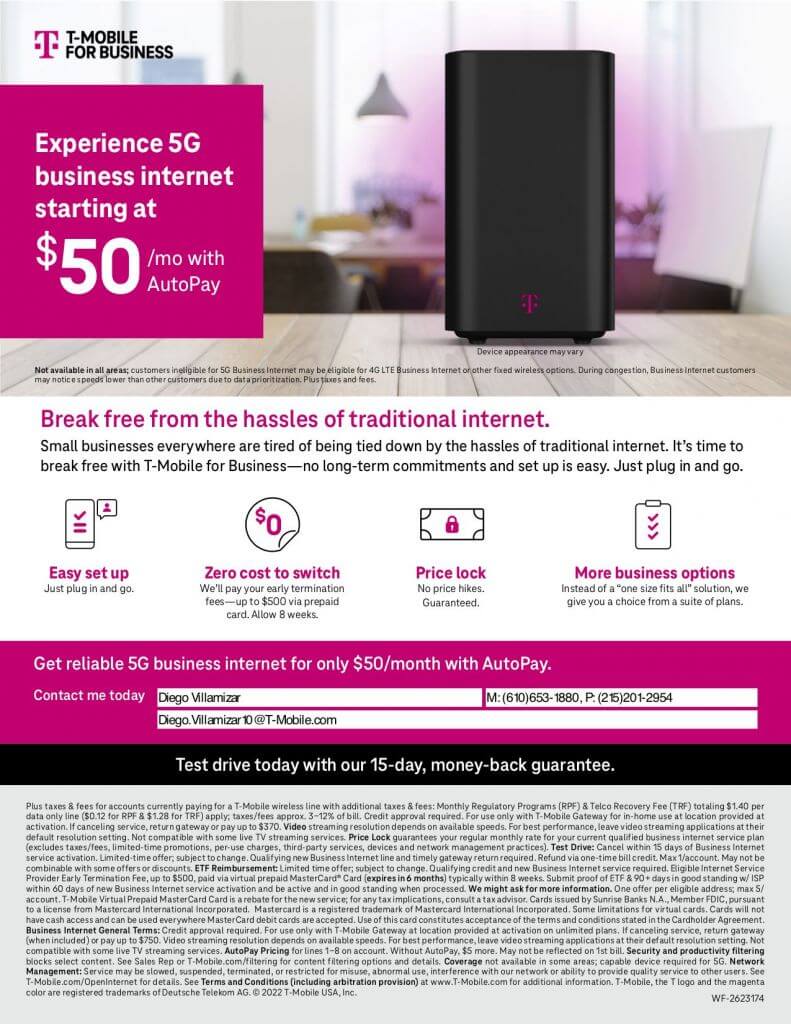 Experience 5G business internet starting at just $50 per month with Auto Pay. Break free from the hassles of traditional internet. Small businesses everywhere are tired of being tied down by the hassles of traditional internet. It's time to break free with T-Mobile for Business--no long term commitments and set up is easy. Just plug in and go.
Make the switch and save. Get up to $600 for ever line you switch to our Business Unlimited Ultimate plan. Your business won't miss a beat--you can keep your number whether you upgrade to a new phone or keep your current one.
Get Unlimited talk, text, and data on the network built for business. Plus, you'll keep your devices connected with 100GB high-speed hotspot and Secure Wi-Fi.