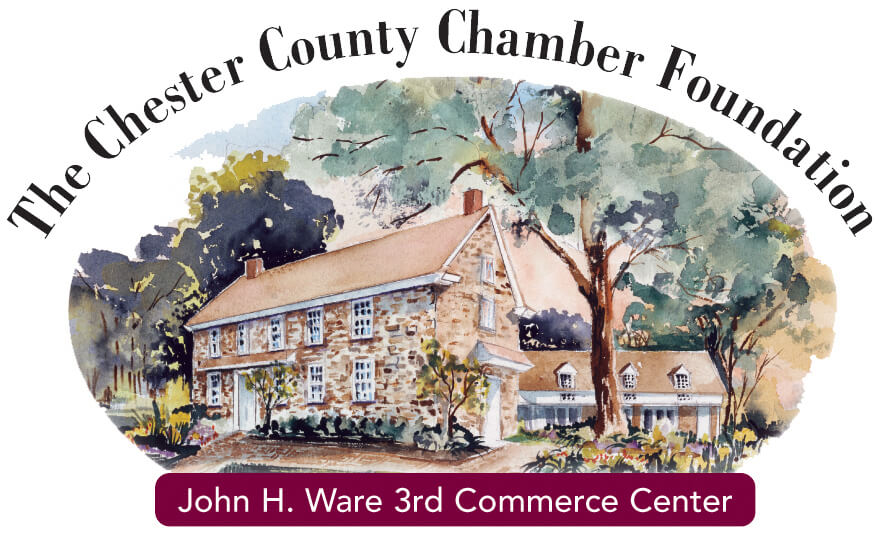 Youth Leadership Program
Chester County Youth Leadership Program
A cornerstone of the Foundation's work, this program focuses on creating business educational opportunities for Junior and Senior Chester County High School students. Through a series of educational sessions, activities and group participation, students receive first-hand knowledge of local and national issues influencing the world around them.
Volunteer professionals and industry leaders facilitate each full-day session, held once a month from November through May, working with students to improve skills and awareness. Field trips enhance the experience as well as speaker contact information and encouragement to stay in touch.
We are looking forward to receiving applications for our 2023-2024 Youth Leadership Program. Download your 2023-2024 YLP Application
Senator Robert J. Thompson Memorial Scholarship – The Chester County Chamber Foundation is pleased to announce the creation of the Senator Bob Thompson Memorial Scholarship. The scholarship will benefit students in furthering their education in business, journalism, communications or political science. High school seniors who are currently involved in, or have graduated from, the Foundation's Youth Leadership Program are encouraged to apply.
To make a donation to the Memorial Scholarship Fund, please contact Marianne Martelli
Foundation Spring Celebration
Annually the Chester County Chamber Foundation hosts a Spring Auction Celebration. This "must attend" event grows in popularity each year. It is a wonderful evening filled with fun, food and friends. Our guests enjoy a mouth-watering menu in addition to exciting auction items. There is something for everyone and something in every price range from raffle tickets to vacation homes and airline tickets. The money raised at this event will fund the programs of the Foundation as well as the Bob Thompson scholarship fund.